FSD 3.0 Hardware
Monday, Tesla finished the upgrade of my 2.5 autopilot hardware on my Tesla Model 3. It's still not ready for "feature complete" aspects of the Full Self-Driving (FSD) software, which is due shortly, but at least my hardware is now in place.
Right now, I can see that it "sees" stop lights, signs, traffic cones, etc. Autopilot seems a lot more responsive while I drive. The new CPU's in this computer are clocking a lot less utilization than the Nvidia CPU's in the previous hardware.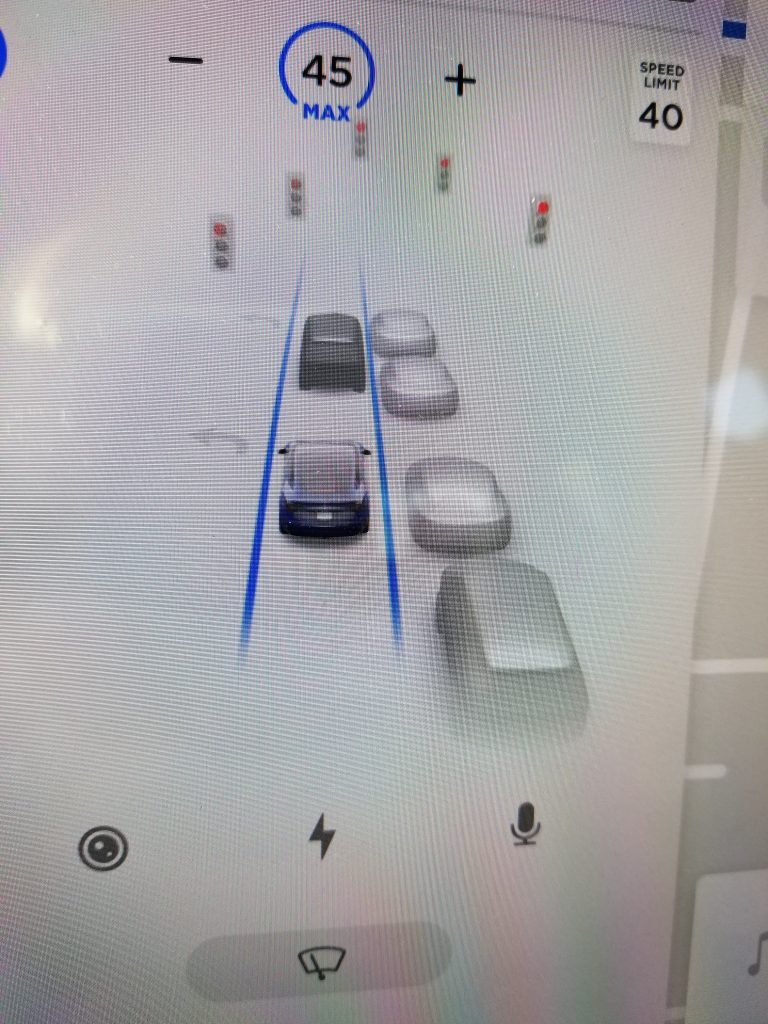 Last week, when I had my Model3 into Service Center for HW 3.0 update, coincidentally, another owner's Model3 was in for the update same day as mine, and the vehicle ID numbers (VIN) were switched. It was an honest mistake by the technicians involved. The VINs were very similar to each other, ending in 420 vs. 042. So think about those odds: two techs, two similar VINs, same SC…
Anyway, afterwards, my car would not get any software over the air (OTA), it was reporting the wrong color and the wrong tire size, wrong odometer, and my phone/app would not pair to car to act as a key to the vehicle. I discovered the VIN issue with Tesla over the phone help on 2/21, but it could not be resolved via OTA. So another service visit (the next working day) was necessary for correct VIN to be put into my car.
I did not catch this myself when picking up on Friday, only after I was home and car was not getting it's OTA updates and subsequent phone call analysis. Somewhere during this diagnosis I thought VIN did not "look right" and on the phone, the tech confirmed it by having me check the VIN under the windshield and on driver door jam.
I think now an additional step in the HW 3.0 install process will be to confirm VIN's before finishing up and returning the car to the customer. Tesla called the other customer to have them return for service to his car. He had noticed wrong car color on his screen, but not yet taken any action yet.
Go figure…