About Me
Who I am
Retired – Engineering / Product Marketing / Program Management / Business Development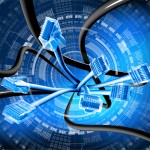 I am now retired, but I have been a:
Executive Engineering, Marketing & Program Leader: I have been involved in Product Marketing and Program Management Executive level activities with a robust background in Technology, Telecommunications, Commercial and Education. My reputation for successful market launches and for saving troubled projects in the global wireless, Tier 1 Carrier space covers Mobile Data, VoIP/IMS application, high transaction and the ASP marketplace.
Technology Expertise: Over the past 20 years I have used this expertise to guide Next Generation Network and Application Architecture development covering the IMS, VoIP, SIP/H.323, VxML, Linux, MySQL, JBoss, Wireless PLMN/PSTN, Wireless Applications, ASR/TTS, and WiFi deployment space. Additional competencies in Project Management, Marketing / Sales Support, Technology, and R&D ensure rapid deal and project closure.
Why you should explore this site:
To get an idea of who I am and what I could do to help you in your business. I was born, raised, and educated in southern Minnesota. I have more than 20 years in the Product, Technical, and Marketing Support areas of the computer and telephony industry, initially starting as a computer programmer at Minnesota State University at Mankato, while pursuing my BS degree (Magna cum Laude) in Computer Science and Mathematics (double major). While I am retired, serious questions will be entertained.
Contact information: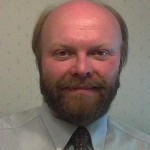 Thomas Posz
1 (925) 235-0541
1 (615) 224-4482 Fax
tgposz at gmail dot com
Skype: tgposz
My Technology Blog has moved to this site (tomposz.com), check out the posts on the right sidebar.
Some of the last projects I was involved with at Verizon Network Planning in Mobile Data including Product, Marketing, Business Development, and Architecture related activities in the wireless carrier space. With particular emphasis on Enterprise Private Networks. Click the "What I've been doing" bar above.
I have guided the development of programs and engagements with mobile and fixed line carriers and enterprises. They are seeking solutions and services to solve a very basic revenue generation issue around enhanced services, particularly with mobile data. The mantra is "How to provide more than just the voice connection, provide value, get stickiness, reduce churn, make money".
I am the guy who helps to focus the technology choices in order to get the engagements launched quickly, which makes the money earlier in the business plan. I am skilled in all areas of Product Management, including OEM, Acquisition, Technical and Business Consulting, Systems Integration, Capacity & Performance Management, Analytic Modeling, Marketing and Channel Support, and Software Development.
I am an accomplished writer, speaker and presenter and I continue to utilize my Problem-Solving abilities in Management, Financial and Mathematics/Statistics disciplines to show where the money is; where the bottlenecks are, ensure standards compliance through testing and oversight. My understanding of technology helps to show the path toward that successful business engagement.
In technology, I have been "around the block" with a wide range of experiences; from compiler and syntax algorithms to performance engineering, capacity planning and tele-traffic engineering.
I am married, have 2 children, and like many of us, I get to observe first hand the affects of internet and wireless technologies on young people.