Wildlife and, of course, Tesla
It's been very cold after the rain, this last couple of days. Of course, we need the rain, no doubt. It was getting into the 70's (Fahrenheit) and no rain in sight and I was seeing this in my back yard and thinking, gawd, lots of weed abatement to come. My usual guy has kind of disappeared, so I need to search out someone new.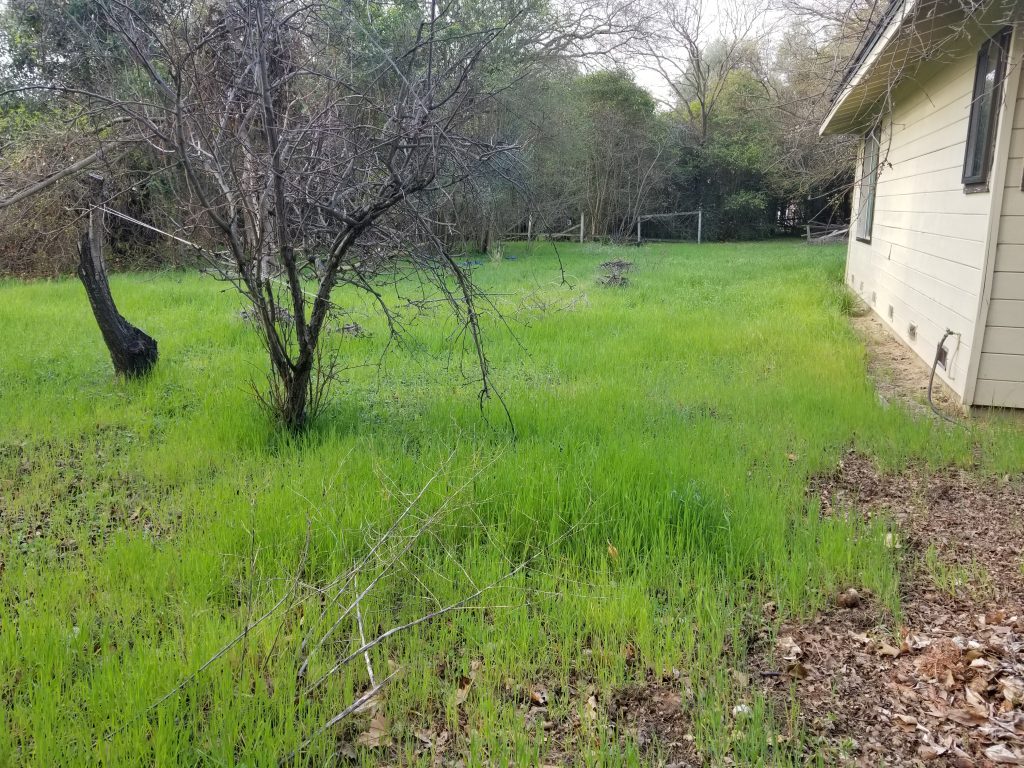 Then I noticed, driving over the creek bridge, that a heron was fishing from his perch and I wondered, are there even any minnows in the creek? This thing dries up every year and it's only this time of year that it has water. It used to overflow before the Army Core of Engineers came in and widened it and put additional rock on the steep banks to prevent erosion. All this asphalt up top, water doesn't soak into the ground, it runs to the storm sewers and into creeks like this.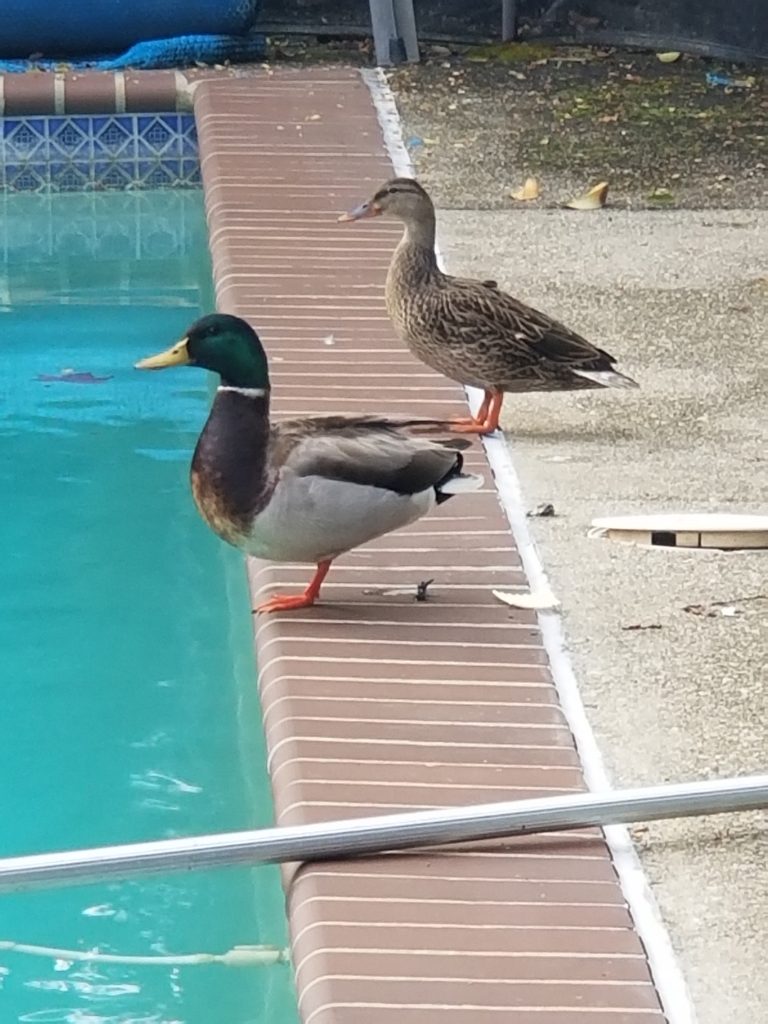 This morning, I noticed, in spite of the cold, that I had two "friends" pooping on my pool deck. Notice the male on one leg, which tells you it's cold out. Maybe it should be called the poop deck. But then, that would not be correct (link). Did you know the origin of the word?
And because no post should be without a cat, I give you my cat, Schrodinger.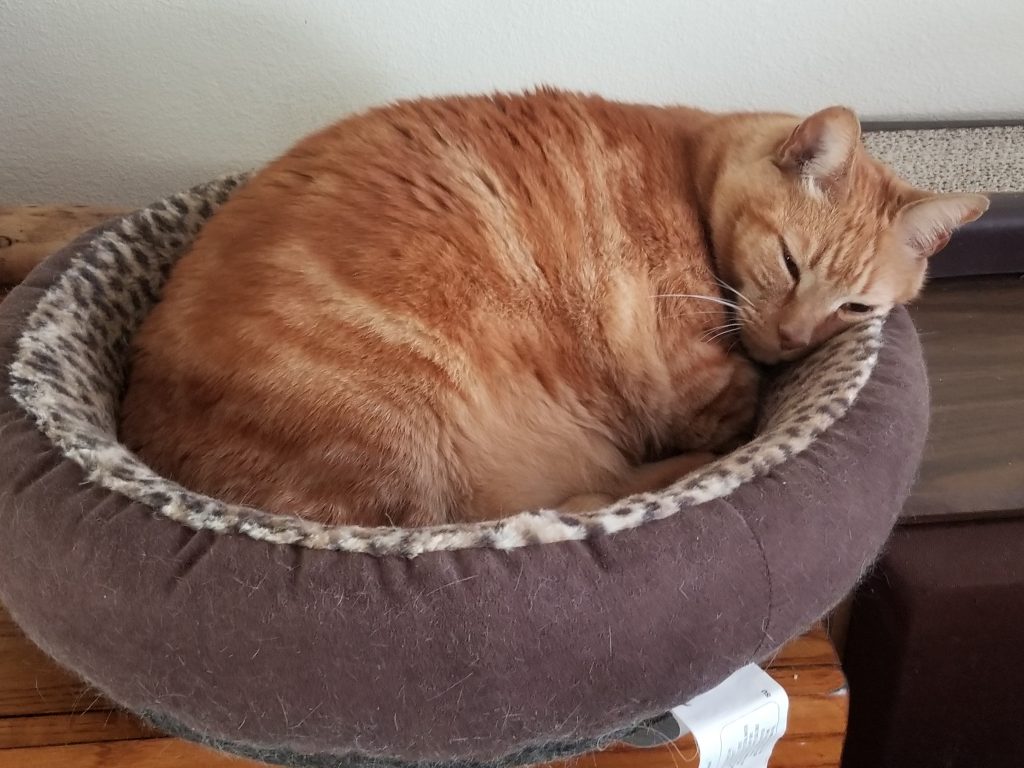 Life is tough.
I had a great time at the recent Tesla meet-up in Alameda. Close to the old runway for the base, with a great view of SF. But it's not so much the view as it is the friendship, talk, product demonstrations and the crazy things we do.